New Earth Leadership Mentorship Program
Are you feeling the call to step into your unique soul gifts as the New Earth Leader you know you are?
or
Are you already showing up in the world, providing your services but are not making the impact you want?

Being in your mastery means doing the work to uncover anything that's holding you back from making the impact you're meant to make!
My private 1:1 mentorship clients get my assistance on that, firsthand, finding all their "blind spots" quickly so they can transform them and get back on track in their business and in their lives.
Whether or not you're receiving support, New Earth Leaders know it's their responsibility to locate and transcend their blocks. And, that's what we're going to doing inside our 6 week mentorship programs.
Let's turn fear into freedom.
New Earth Leadership Program
---
This is a 6 week mentorship program with Rachael Gargan. Were we take you from stuck to thriving, from lack to abundance and fear to freedom.
What you will receive:
6 one on one mentorship session with Rachael
Weekly live group coaching calls
Meditation library
Akashic Record Intensive
Metatron DNA Activation
Psychic development tools
Business coaching
and MORE!
Investment: $2300 (payment plans available)
Book Your FREE Connection Call To Learn More
What our Mentorship Clients Are Saying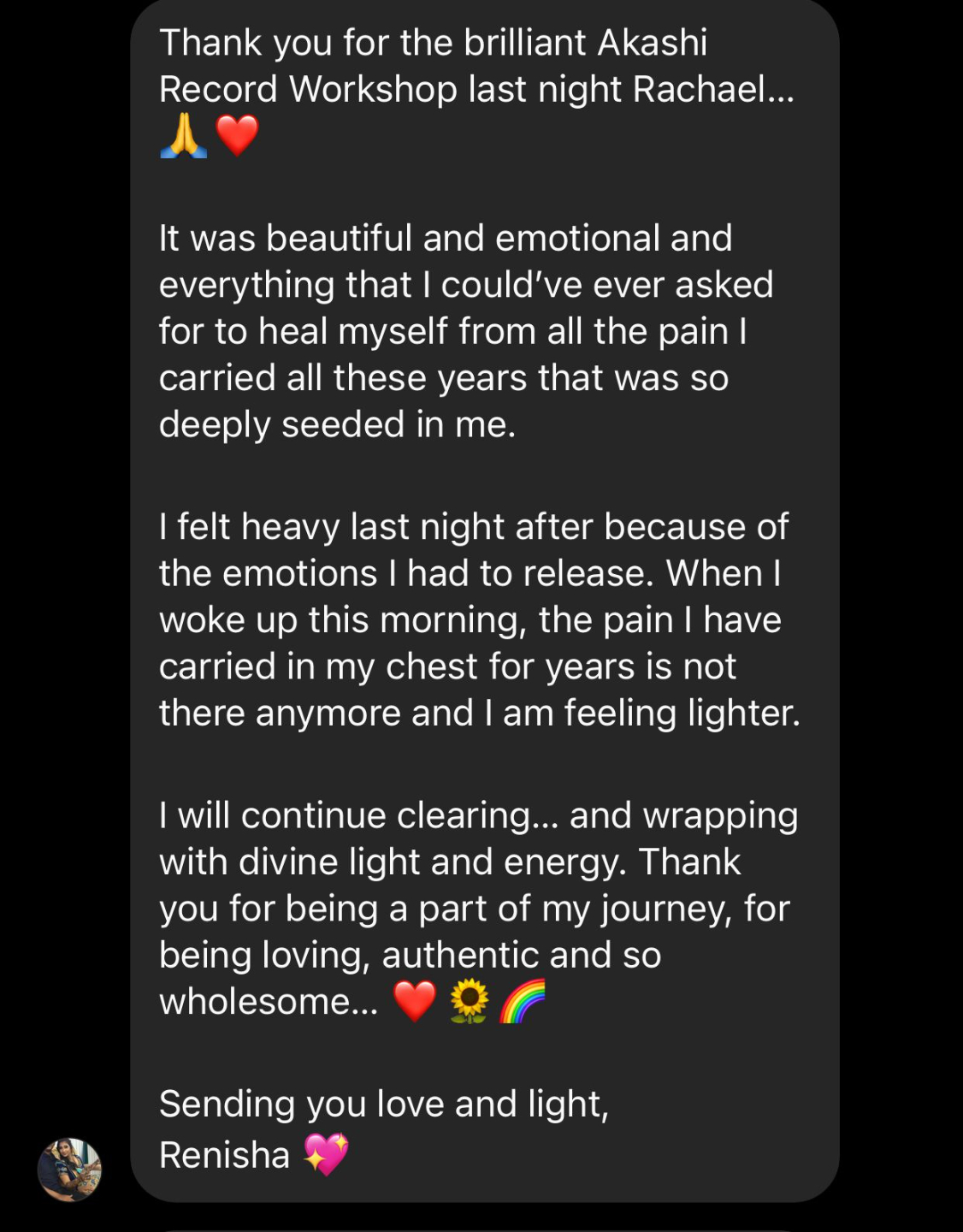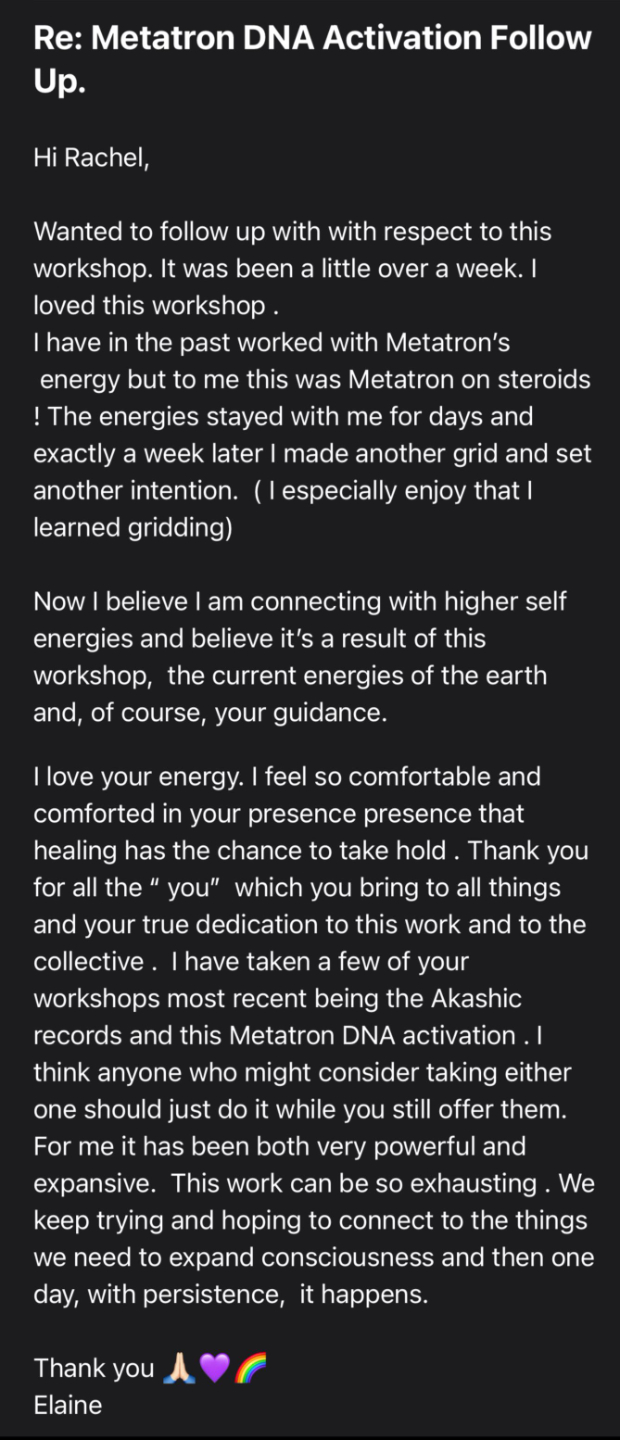 Rachael Gargan
Rachael has helped 10s of 1000s worldwide navigate your ascension and spiritual awakening journey. Learn more about Rachaels story and her expertise.
Learn more about Rachael